Michael Higgins: Catholic board wants to ostracize Christian teen. He wants to go to class – NATIONAL POST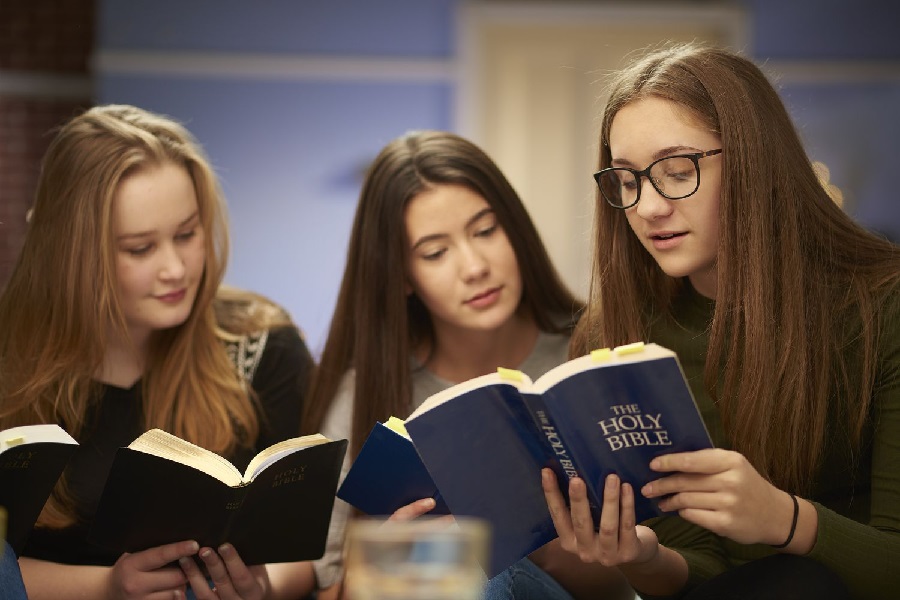 Josh Alexander is un-enrolled because he missed classes after expulsion for gender identity views
Author of the article:
Published Sep 06, 2023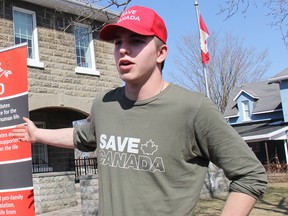 Josh Alexander, the Christian teen whose views on gender got him arrested by his Catholic school, has been fighting for months to get back into class.
Fortunately, the 17-year-old has just won a court battle that allows him to appeal his expulsion from St. Joseph's Catholic High School in Renfrew, Ont.
Unfortunately, Josh has also been told that because he didn't attend classes (that would be because of the expulsion order) he's been un-enrolled from school.
It's as if the decision makers, the Renfrew County Catholic District School Board, having studied the Gospels, learned all the lessons concerning Pilate and ignored all the teachings of Jesus.
Just let the kid go to school!
The whole sorry saga began at the end of last year as a math class was about to begin. Josh, then aged 16, said a discussion started around gender identity.
"And I simply said you can identify as you please, but the fact of the matter is God created male and female," said Josh in an interview. "That was considered bullying," he said, adding that he later learned that at least one person identified by a different gender in the class.
A suspension notice was followed by an exclusion order which was followed by a trespassing notice. In February, when Josh tried to go back to school believing he was allowed to, the school called the police, who arrested him. He was later released without charge.
But his troubles were just beginning.
Josh, a thoughtful and independently minded young man, wanted to appeal the disciplinary actions himself, but was told by the board that his parents would have to appeal.
Advertisement 3
STORY CONTINUES BELOW
Article content
Josh informed the board that he had "withdrawn from parental control" and provided the board with affidavits from his parents that said he was allowed to act independently and to represent himself.
"He has chosen to still live at home as he has an excellent relationship with his parents, but he decides matters for himself. His parents no longer have control over his life," said part of the affidavit, according to the ruling by Ontario's Superior Court of Justice.
But the affidavits weren't good enough for the board.
"The School Board, however, refused to grant Josh standing on the basis that there was insufficient objective evidence to support Josh's assertion," said the ruling by Mr. Justice Hooper.
Last week, Josh gained a victory when the court ruled he had withdrawn from parental control, was, in effect, an independent adult, and could, therefore, appeal the disciplinary notices himself.
"I do not believe a court has the right to overrule the manner in which a family decides to structure itself, just because it is outside the norm," said Judge Hooper.
Josh's aim?
Advertisement 4
STORY CONTINUES BELOW
Article content
"The goal is to prove that I didn't bully any students, that the school was discriminating against me because of my religious beliefs and to have me reinstated in the class for education this year," he said.
RELATED STORIES
But now Josh, who has also launched a complaint with Ontario's Human Rights Tribunal, has to fight to get re-enrolled at school.
"(The board) kicked me out of school for seven or eight months and then they were silent with no communication for a while," said Josh. "Then they just emailed me at the end of summer and said because I wasn't present for any classes — that I was kicked out of — that they un-enrolled me, they de-registered me from the school."
So, between them, the school and the board have had Josh arrested for trying to attend classes and then when he didn't attend classes because he was excluded they un-enrolled him. George Orwell might have something to say about his predicament.
On Thursday, Josh has a meeting with the board in a bid to get back into school.
Advertisement 5
STORY CONTINUES BELOW
Article content
In the meantime, he has been travelling the country, appearing at events outside schools where he continues to speak about his religious views and gender identity. This has resulted in him being attacked, and twice being arrested although no charges were ever pressed.
And what do the parents think of their son who has withdrawn from parental control?
"They support me the entire way, but they recognize that I'm a young man. I made the decision to state my views on my own and the consequences are my own. They believe the same as I do that this is my fight to fight," said Josh.
The Renfrew County Catholic District School Board had not yet responded to a request for comment as of 2 p.m.