Chinese nationals posing as tourists have accessed US military bases and other sensitive sites – BUSINESS INSIDER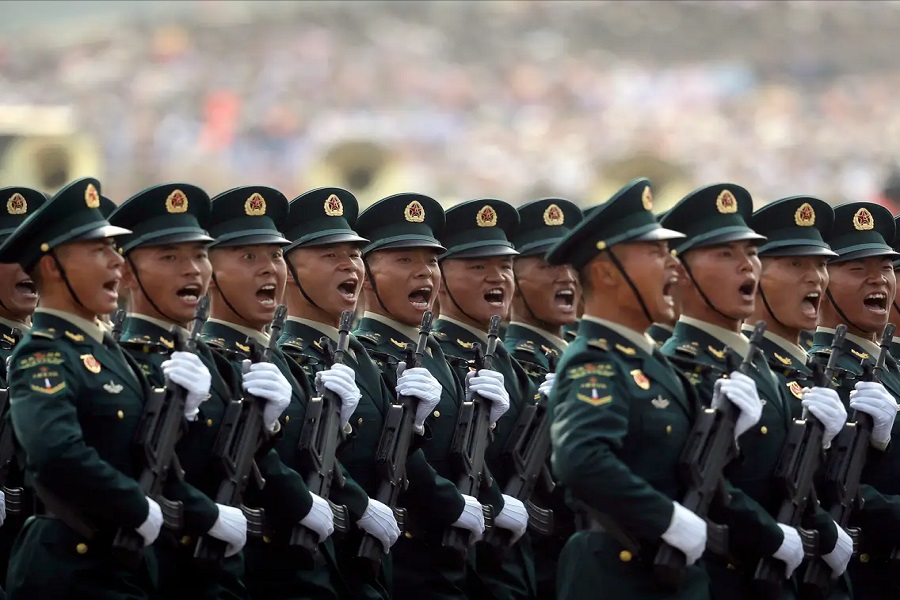 Sep 5, 2023, 3:54 AM MDT
Chinese nationals infiltrated US military bases, possibly for espionage, per The Wall Street Journal.
The nationals sometimes posed as tourists, but the incursions largely took place in rural areas.
The incursions are designed to test security practices at US military bases, officials told the paper.
Get the inside scoop on today's biggest stories in business, from Wall Street to Silicon Valley — delivered daily.Email address
By clicking 'Sign up', you agree to receive marketing emails from Insider as well as other partner offers and accept our Terms of Service and Privacy Policy.
Advertisement
Chinese nationals, who sometimes posed as tourists, accessed US military bases and other sensitive sites around 100 times in recent years, according to an exclusive report by The Wall Street Journal.
The newspaper cited US officials, who described the incidents as potential forms of espionage.
Last year, the US Department of Defense, FBI, and other agencies held a review to try to curb the frequency of these breaches, which involved unauthorized entries into US military bases and other federal sites, the newspaper reported.
Most of the incidents took place in rural areas, away from tourist hotspots and commercial airports, according to the Journal.
Advertisement
In one such incident, Chinese nationals were found scuba diving off Cape Canaveral, home to the Kennedy Space Center, per the Journal.
At another site in Florida — an intelligence center in Key West — there have been repeated incidents of Chinese nationals posing as tourists swimming near the facility and taking pictures, officials said, according to the Journal.
In at least one instance, an incursion there has led to arrests, with three Chinese citizens receiving prison sentences in 2020 after pleading guilty to illegally entering a naval air station in Key West and taking photos, the newspaper said.
Other instances highlighted by the Journal include a group of Chinese nationals claiming to be tourists who tried to push past guards at Fort Wainright, Alaska, saying they had a reservation at a hotel on the base. The base is home to an army division focused on Arctic warfare, the newspaper said.
Advertisement
However, other examples of gate-crashing appear relatively innocuous, said people familiar with the review. These involved Chinese nationals who claimed their Google Maps had directed them to the nearest fast-food restaurant, which happened to be near military bases, per the Journal.
But officials noted to the Journal that many individuals who have been confronted by security officials have responded with language that appears scripted, saying they are merely lost tourists.
On some occasions, Pentagon spokesperson Sue Gough told the Journal, individuals gained access to a base by "speeding through" security checkpoints.
"These individuals are often cited criminally, barred from future installation access, and escorted off-base," she said, per the newspaper.